Been a while since I have posted. Here is some new stuff.
We need to make the fairy animation more juicy but you can see them knocking down rocks to the exit here.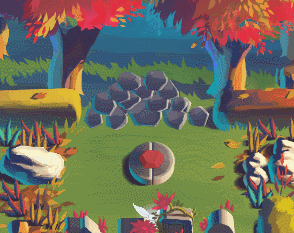 Initially there is the intro animation then stepping on buttons raises and lowers the red wall. We need to tweak how intro the intro animation gets played for walls that start as lowered.

Updated Monster

Monster